More About Math & Science Games
Educational Games for Grades 6-10
At OLE Nepal, we are dedicated to advancing STEM education for middle and high school students by providing free, interactive, and engaging math and science games. Our purpose is to foster a deeper understanding of complex concepts beyond the traditional curriculum, encouraging critical thinking and problem-solving skills among students. These games can serve as valuable supplementary tools to empower young learners in their educational journey.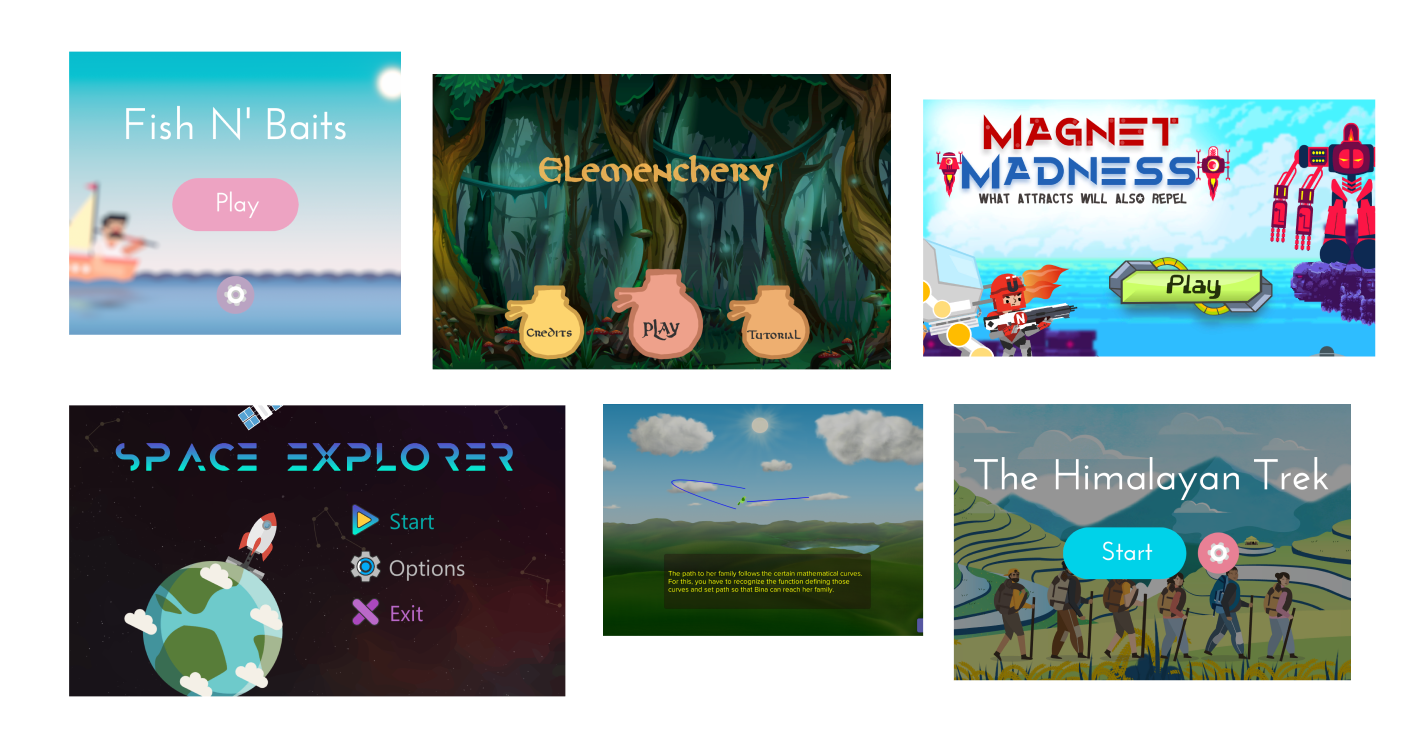 Our Game Development Process
Our game development process is a comprehensive journey focused on creating fun and engaging math and science games. It starts with brainstorming game ideas and defining clear learning objectives. Through paper prototyping, we refine game mechanics and dynamics with real-time feedback. Our developers use Unity to implement the gameplay features, create interactive environments, and integrate various elements of the game. Our graphic designers simultaneously work on crafting contextual and fun visuals to enhance the learning experience, while the integration of sound and audio elements adds depth and excitement. Usability testing and continuous updates ensure user-friendliness and relevance.