How OLE Nepal inspired talks about starting OLE in Canada
OLE Nepal's team of trainers conducted a 5-day in-house teacher training on ICT-integrated teaching-learning practice for teachers from Dhading, from April 17-21, 2017. The training was organized by Zen's Outdoor Leadership Camp for Youth (ZOLCY), a Canadian non-profit organization. Following is an account of ZOLCY's experience while working with OLE Nepal to bring quality educational resources to the public school students in Dhading.

"On a cold Canadian winter's night in 2016, Lakehead University Outdoor Rec. student, Jackie Chan, was surfing the internet looking for any online educational resources available for the children of Nepal. Jackie, co-founder of Zen's Outdoor Leadership Camp for Youth (ZOLCY), a Canadian non-profit organization with a vision to develop a generation of globally conscious leaders, was planning a pilot project in the Ruby Valley area of Nepal. Jackie couldn't believe his eyes when he stumbled across OLE Nepal's website and was able to instantly access lessons in Nepali and English. And wait, this was free? It seemed too good to be true but after a few simple steps Jackie successfully installed OLE Nepal's software on two donated laptops destined for the Himalayas.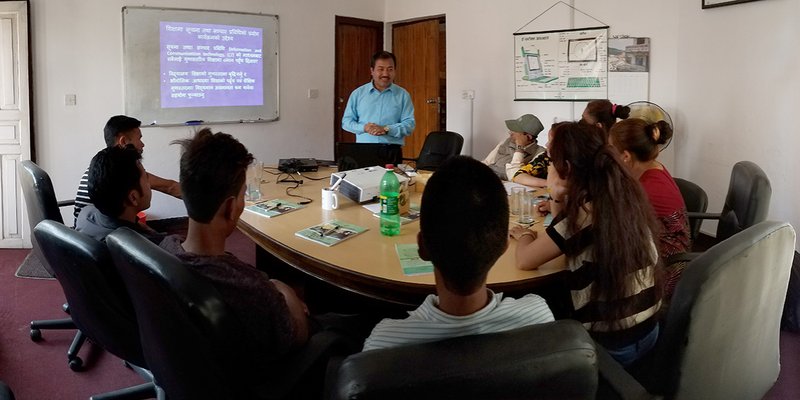 After the success of ZOLCY's first volunteer program in Nepal in 2016, Jackie and ZOLCY co-founder, Gary Hayes, knew they needed to connect with OLE. The idea of dropping off two laptops for two villages was nice but the pair knew they needed to increase the quantity of computers in order to give students access to the technology. However, the pair also realized that they needed to gain a better understanding of how to properly introduce educational technology in rural areas. Gary, an MA in Global Leadership student at Royal Roads University, recognized this as a research opportunity and OLE Nepal welcomed the idea of sharing their process, values, and vision. Specifically, Gary's research aims to explore the capacity building process amongst stakeholders as they work to establish a framework to increase the likelihood of project sustainability. In March of 2017, Gary arrived in Nepal to begin the first phase of his proposed 3-stage study.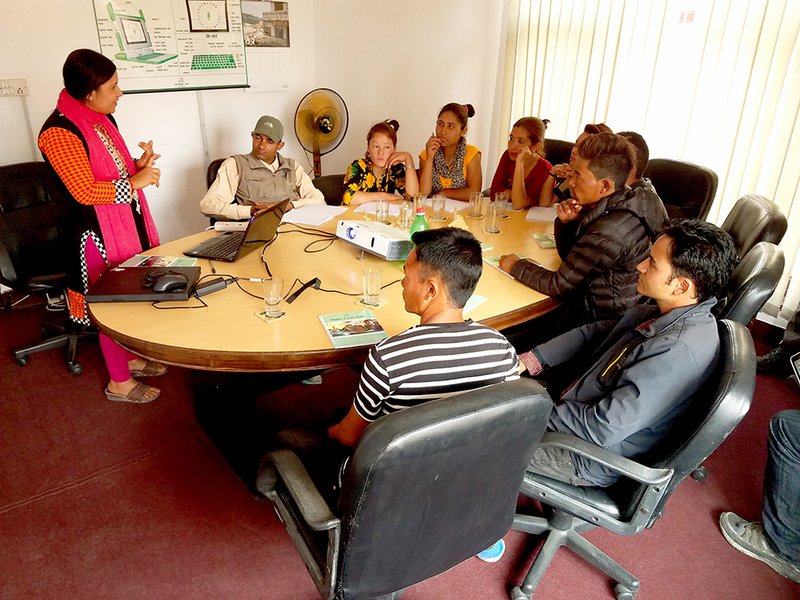 With the help of OLE and a local trekking company (Discovery World Trekking), 9 teachers from two villages arrived in Kathmandu to begin training. Jackie, who is currently working on his Med (Masters of education) was interested in learning more about OLE Nepal's approach and to share his play and laughter techniques as a form of classroom management. Over the course of five days, the teachers, OLE Nepal, and ZOLCY, shared a very valuable learning experience and made sure to take some time to have a few laughs!
With training complete, ZOLCY's international volunteers arrived with additional laptops! Jackie and Gary led the ZOLCY volunteers on the two-day trek to reach the remote villages in order to set up the computer labs. Upon completion of set up, the ZOLCY team returned to Kathmandu and met with OLE Nepal and Discovery World Trekking to prepare for the future.
Impressed with OLE Nepal's software, the training process, and the design and content of OLE's network, they've begun exploring the idea of utilizing OLE's approach in Canada with a focus on indigenous populations.
Jackie and Gary have returned to Canada to continue graduate school and to manage their non-profit, but the pair have started to ask how they can apply OLE Nepal's model in their own country. Impressed with OLE Nepal's software, the training process, and the design and content of OLE's network, they've begun exploring the idea of utilizing OLE's approach in Canada with a focus on indigenous populations. They are excited about the idea and recognize the potential to make a difference. In the meantime, ZOLCY will continue to work with OLE and Discovery World Trekking to organize a follow-up evaluation and additional training for the two villages they've been working with. The learning, laughter, and adventures continue!"